In a previous article, we discussed Woofers and barely mentioned what a subwoofer is. This time around, let's explore the subwoofer's world and the two existing types: active vs. passive subwoofers.
This information will help you mainly when setting up your home theater system. A subwoofer is necessary to get a great sound experience since the subwoofer is a specialized speaker designed to reproduce extremely low frequencies.
Are Woofers and subwoofers different?
Of course, they are! Woofers and subwoofers both reproduce low frequencies in that they are similar, but the main difference lies in the frequency range they work. A woofer has frequency ranges of between 20Hz to 2KHz, while a subwoofer can only cover a much narrower frequency range of 20Hz to 200Hz.
In short, a woofer is a specialized speaker; and a subwoofer is a specialized woofer covering a narrow frequency range. Some examples where a subwoofer is useful are reproducing specific low-frequency effects (LFE), such as earthquakes and explosions in movies, and for music, pipe organ pedal notes, acoustic double bass, and tympani.
What is a passive and active subwoofer?
I will define each in a paragraph, and of course, we will dig deeper in the following paragraphs.
A passive subwoofer requires an external power source, such as an amplifier or receiver, or it will sound weak. Passive subwoofers are ideal for large rooms that may need multiple units and are preferred by home theater designers.
Active subwoofers, also known as powered subwoofers, include their power source, such as a built-in amplifier. Active subwoofers are easy to set up and are best used in a single subwoofer configuration. Because of this, placement is more critical with active subwoofers.
Active vs. Passive subwoofer – Which one is better?
Whether a subwoofer is passive or active will not determine its frequency response, build quality, or overall performance. Remember that your subwoofer must match your amplifier/receiver specifications. For a gratifying listening experience, all the elements of your sound system must be compatible. Even the wiring is important.
Pros and cons of passive subwoofers
Remember that a passive subwoofer does not include a built-in amplifier. They need to be powered by an external amplifier in the same fashion as traditional speakers. The critical consideration is that since subwoofers need more power to reproduce low-frequency sounds, an amplifier or receiver needs to output enough power to drive your subwoofer without draining the receiver's or amplifier's power supply and falling short for your other speakers.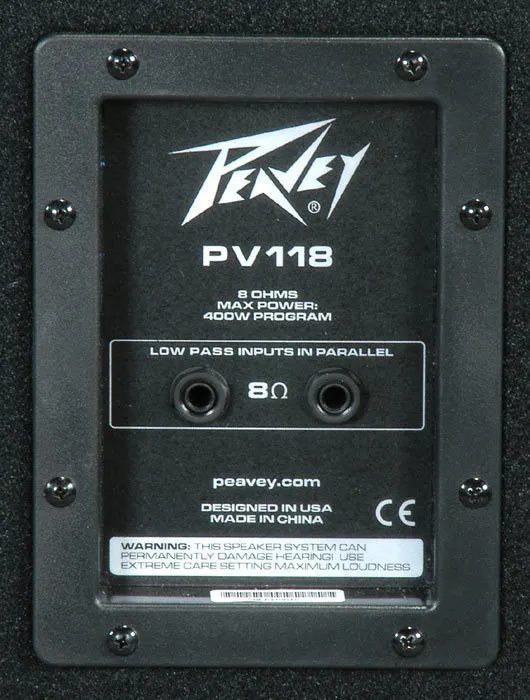 Passive subwoofers – pros:
Cost: Passive subwoofers are often cheaper than active ones because they have fewer components inside.
Power: Consume less power (watts), and there is no need to have a power outlet nearby.
Set-up: You can have multiple subwoofers, which could be crucial for large rooms.
Passive subwoofers – cons:
Receiver: You must match your receiver or amplifier specification to avoid the problem of inadequate power.
Receiver cost: Your receiver or amplifier cost will significantly increase based on the total power you need.
Wiring cost: The cables will carry both power and audio signal. Therefore, you will need higher-quality cables.
Installation: More cables from your receiver to the subwoofer are required. Hiding them will be more challenging.
Pros and cons of active subwoofers
A single unit that features a speaker/amplifier configuration in which the characteristics of the amplifier and subwoofer speaker are optimally matched and encased in the same enclosure.
Active subwoofers – pros:
Installation: All you need is a cable from your receiver output (Pre out /LFE output) to your subwoofer input(s).
Wiring cost: No special or extensive cabling is needed, making set-up easy.
Receiver cost: Since the amplifier is already built-in into your subwoofer, you don't need a powerful receiver.
Design: Usually, they are compact and can be easily placed in several locations in the room.
Active subwoofers – cons:
Buttons, switches, and knobs: Watching the back of an active subwoofer for the first time could be overwhelming. The manual will be your best friend.
Cost: Usually, they cost more than a passive subwoofer.
Power: They consume more power (watts) and require one power outlet nearby.
Compatibility: Requires that your receiver/amplifier has a subwoofer pre-out port.
Location: Placement becomes more important because only one subwoofer will be used.
Active vs. passive subwoofer – Conclusions
Once again, an active or passive subwoofer is not a parameter of its quality and performance. It's all about accuracy and convenience. More importantly, the subwoofer must be under your budget.
Both active and passive subwoofers have particular features, pros, and cons. If your AV receiver or home theater has an output labeled as LFE Out, Sub Out, or Sub Pre-Out. In that case, you should use one active (powered) subwoofer.