Did you buy a new pair of Bose headphones with active noise cancellation and want to pair them to your Mac? or perhaps you're having trouble trying to locate your headphones in the Bluetooth settings? In this quick guide, let us show you how to connect Bose headphones to Mac in just 2 minutes.
Whether you have a Macbook Pro/Air, an iMac, a Mac Mini, or a Mac Pro, you're probably wondering if you can connect your new Bose headphones without dealing with extra software or tech-savvy instructions.
The answer is YES, you can do this quite easily, although some people have reported problems occasionally, so we'll cover that as well.
When you get a new pair of headphones, you can usually connect them to any smartphone or tablet using the "Bose's Connect" app. However, when you try to connect them to your Mac or any PC, you can do this without downloading any drivers or extra software via your Bluetooth settings, as long as your computer supports Bluetooth.
How to connect Bose Headphones to Mac – Step by Step
To pair your Bose headphones to your Mac OS profile, just login into your computer and follow these steps:
1. Open System Preferences
In any Mac and no matter which OS version you're using, you can always open your system preferences by clicking the Apple logo in the top left corner of your screen and then clicking on "System preferences":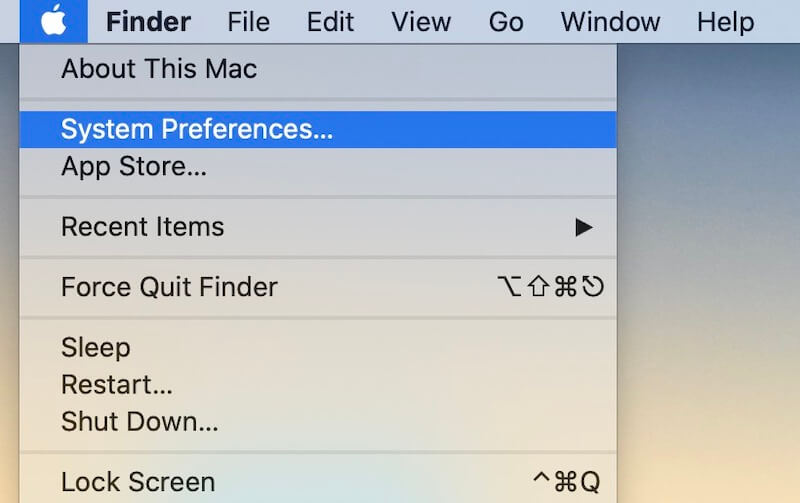 You can also locate the system preferences icon in the Dock Bar if you didn't hide it from showing there before.
2. Go to Bluetooth settings
Once you're inside the System preferences menu, locate the Bluetooth icon as shown below and click on it to open "Bluetooth preferences":
3. Make sure Bluetooth is on
Before anything else, make sure your Bluetooth connection is ON and if it's not, enable it.
You'll also be able to check which devices are currently connected via Bluetooth to your Mac. Standard devices connected via Bluetooth are the Magic Keyboard, Magic Mouse, the Trackpad, your iPhone, and even your Airpods.
4. Put your Bose headphones in pairing mode
Once you are ready, slide the power switch of your headphones to the Bluetooth symbol until the Bluetooth indicator starts blinking in blue color. Some headphones might have a different color or a different way to enable the Bluetooth pairing mode; if so, check the manual or any extra buttons to enable it.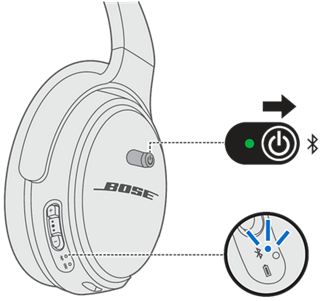 5. Connect your Bose headphones to your Mac
Once your Bluetooth headphones are in pairing mode, you'll be able to see them in your Bluetooth settings on your Mac. It should take a few seconds to appear.
Click the "Pair" button once you see them, and the profile will be created automatically. From now and on, you'll be able to connect them directly from your upper taskbar in the Bluetooth and audio settings, or they will connect automatically once you switch them on anywhere near your Mac computer.
That's it! Your Bose headphones are now connected and ready to work with your Mac. Make sure you set up your Mac's equalizer according to your music taste.
What if my computer asks for a code?
Sometimes you have to input a PIN to confirm the Bluetooth pairing with your headphones. If this happens, type 0000 and click OK to continue. That should do the trick. This process can often occur with Bluetooth speakers such as the Bose Soundlink or Soundlink Revolve.
What if my headphones aren't appearing?
Sometimes this method works flawlessly, but some people ask in forums regarding their headphones not appearing to be available for pairing. If that's your case, close the Bluetooth settings, open them again, and see if that works.
If not, turn off your headphones, turn them on again, and put them in pairing mode. If the problem persists, it could be due to your headphones having the Bluetooth profiles list full. In that case, you'll need to completely reset your headphones to delete all of the profiles and start with them as a brand new device.
Now follow the whole tutorial again, and this time you should be able to see and pair your Bose headphones to your Mac. Enjoy your new headphones!