The iPhone 11 was launched in September 2019, and it has three models to choose from. There are many microphones on an iPhone 11, one of them located on the back grill for better audio recording quality when shooting videos or taking photos with your phone. One question that many users have been asking about is where is the microphone on iPhone 11?
The answer to this question might be confusing for some people, so we're going to break down what you need to know about microphones in this article.
How many microphones are there in an iPhone 11?
There are a total of 3 microphones on the iPhone 11, one of them is located at the back, another located in the front, and another in the bottom.
1. Bottom microphone
The first microphone is located on the bottom left grill and it's used for calls.
2. Front microphone
The second microphone is located near the proximity sensor, right next to your selfie camera. That microphone helps Siri hear you when you're using voice commands. Some people forget about this microphone because it's not visible at first sight and it can be confused with a camera.
3. Rear microphone
The third and last microphone is located in the back of your iPhone, right next to the dual or triple cameras (2 for iPhone 11 and 3 for iPhone 11 Pro models) and it's used to pick up sounds when recording videos and taking photos.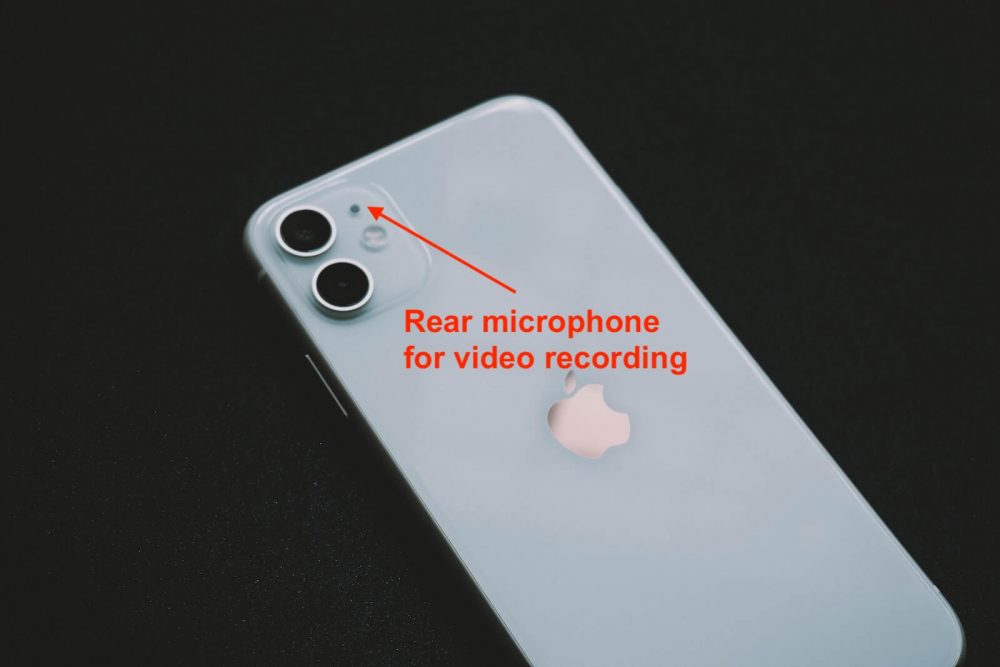 Some users think their iPhones have fewer microphones or confuse them with speaker grills because they are only visible on certain models.
Besides that, you need to understand that the microphones can be used simultaneously to pick up sounds and to cancel noise during calls/videos. Some apps allow you to select the best microphone that suits your needs.
Hope this article answered your questions about where is the microphone on iPhone 11, and if you have any more queries don't hesitate to leave a comment below.