The iPhone 8 was released in September 2017. It has wireless charging and Touch ID technology for unlocking the phone. The iPhone is available in three colors: space gray, silver. It's packed with new features and hardware that will make your life easier! One of these features is the microphone, which brings us to our question: where is the microphone on iPhone 8 located?
This article will answer this question by explaining what microphones are in an iPhone 8, how many, and where they are located. We'll also go over some final thoughts about microphones in general. Check out our article about the iPhone 11 microphone locations as that model has been popular in that topic too.
How many microphones are there in an iPhone 8?
There are three microphones in an iPhone 8. They are located at the top, bottom. and backside of the phone.
1. Bottom microphone
This microphone is used for phone calls. It's located at the bottom of your iPhone on the left side of your lightning port. Some people confuse the speaker grills with the microphone but the speaker is located on the right bottom side of your iPhone 8.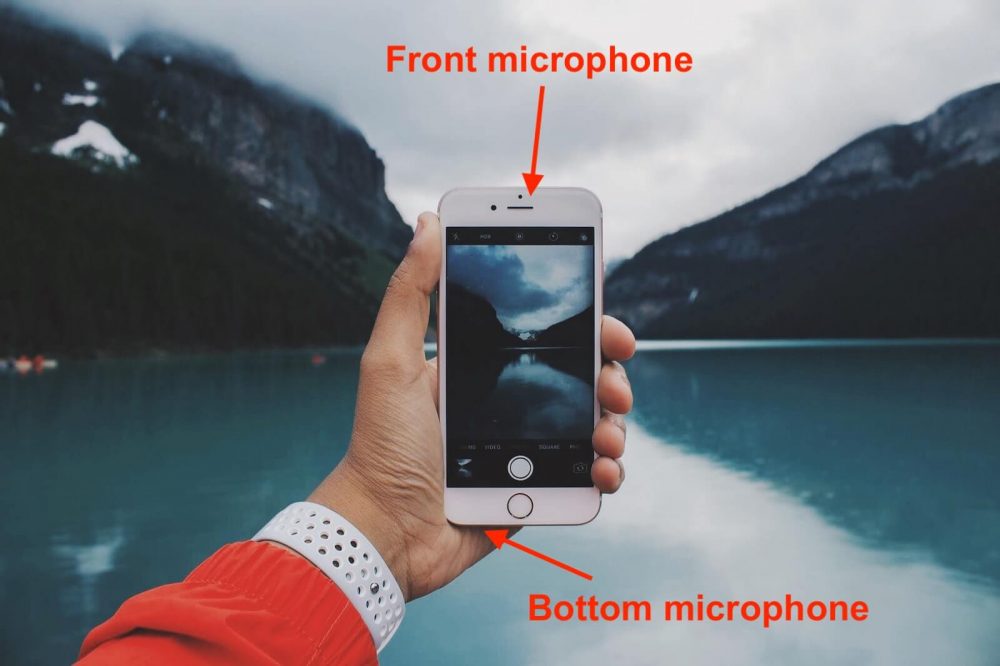 2. Front microphone
This microphone is used for video calls, Siri, voice recording with the Voice Memos app, and phone calls. It's located at the top of your iPhone near where your ear would be if you're holding it normally in portrait mode.
if you have a black iPhone 8 this camera might be almost invisible as it blends in with the body of the phone. However, it's clearly visible in any other color.
3. Rear microphone
This microphone is used for video recording and photos with the rear camera. It's located at the backside of your iPhone right next to the camera, so you can't see it unless someone takes a picture of your phone from behind!
Final thoughts
So now you know where each one of these microphones is located on the iPhone 8. Are there any other questions about iPhones? We hope this article answered them all but if not feel free to leave us feedback in the comments below!